Central Scotland, with its picturesque landscapes and rolling hills, offers a perfect playground for horse and pony riding enthusiasts. Whether you're a seasoned equestrian or a beginner looking for an unforgettable experience, this region has something for everyone.
Explore the Great Outdoors
Central Scotland is blessed with an abundance of scenic riding trails. One of the most iconic locations for horseback adventures is the Loch Lomond & The Trossachs National Park. With its stunning lochs, ancient woodlands, and rugged terrain, it's a haven for riders. Meander through the Queen Elizabeth Forest Park's enchanting paths, or canter along the shores of Loch Venachar. The options are as diverse as the landscapes themselves.
Pony trekking for all ages
Central Scotland welcomes riders of all ages and skill levels, making it an ideal family activity. Many equestrian centers offer gentle pony trekking experiences, ensuring even the youngest adventurers can enjoy the thrill of the ride. Children can bond with their pony guides and create memories that will last a lifetime.
Adventure on Horseback
For the more adventurous riders, Central Scotland provides opportunities to explore the rugged terrain and vast expanses of the Southern Uplands. Traverse ancient drovers' routes and uncover the region's history while taking in breathtaking panoramic views.
Riding Lessons and Expert Guidance
If you're new to riding, Central Scotland's riding schools and equestrian centers offer lessons for all ages. Experienced instructors will guide you through the basics, ensuring you feel confident in the saddle. For those with more experience, advanced riding lessons and clinics are readily available.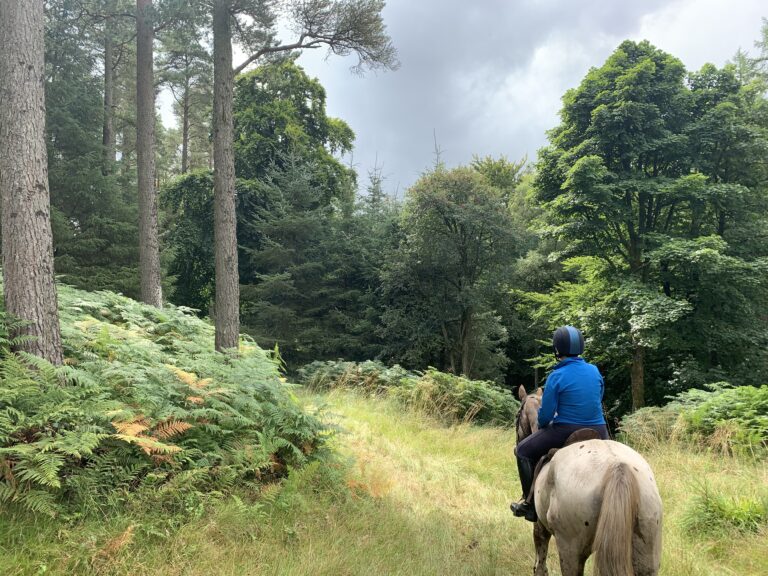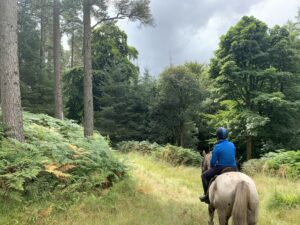 Castle Rednock Farm Pony Trekking & Horse Riding Centre
A variety of experiences available, including Pony Trekking, Segway Trekking and Orienteering, Quad Pods and Shetland Driving. Special occassions, Team building events, safe and enjoyable.
01877 385276
07801 699497
www.castlerednocktrekking.co.uk
Loch Lomond Pony Treks
Located at the southern end of Loch Lomond and offering treks through some fantastic scenery.
07745 277320
info@lomond-ponytreks.co.uk
www.lomond-ponytreks.co.uk
Crieff Hydro Riding Centre
Offering riding lessons, children's pony rides, and private hacks for families or groups.
01764 651616
https://www.crieffhydro.com/activities/activity/horse-riding-hack/