If you are planning a trip to Central Scotland, why not bring your furry friend with you? Finding good dog-friendly local restaurants and cafes could be a difficult task. To make it easier for you, here are our recommendations of pet-friendly spots across Central Scotland.
Mhor 84 is a motel, restaurant, bar and cafe – the perfect stop on the A84 road to the Highlands. Everyone's welcome – walkers, cyclists, joggers, dogs and locals.

The lovely restaurant not only offers great meals with local produce but also provides a special dog-friendly menu developed by BBC Radio Scotland Resident Vet and Pets 'n' Vets partner Ross Allan! You can choose between chicken and fish dishes but also mix and match them. You could also choose the most suitable portion size for your dog depending on its weight! Could it get any more accommodating?

Dogs are welcome in our Lounge Bar and The Melville, as well as the Reception area of the Hotel. The Royal is also very dog friendly, with our four legged friends welcome to stay overnight.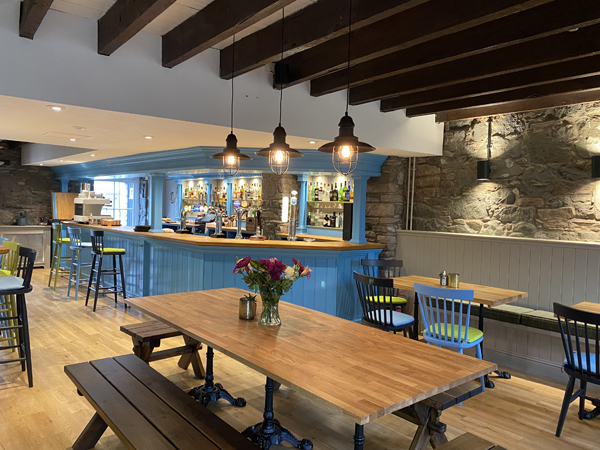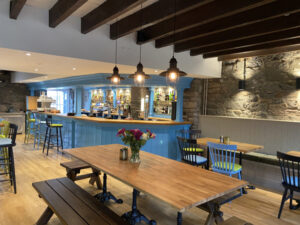 Shutters Restaurant, Killan
Located on Main St, Killin, Sutters is a family run restaurant and cafe with amazing cakes and treats!

One of the best restaurants with the most scenic views in Trossachs National park! As part of the hotel, not only are there special offers for each season for you to enjoy, but also they accommodate dogs! Pet-friendly tables are limited so make sure you book your table as soon as possible prior to your visit! If you are looking to stay nearby to try out the restaurant, check out the availability for The Cottage in Comrie where you can stay with your family!
If you fancy lovely warm drinks and pastries, The Broch cafe is a great spot if you are close to Callander. They offer many dishes from gluten-free to vegan, all made with local produce. Most importantly, they are pet-friendly so you can enjoy a cup of coffee and a beautiful view with your furry friend!
Dogs are welcomed at this family run hotel with a lively bar, whisky library and popular restaurant (Gray's Scottish Restaurant) serving the best of Scottish produce with Sunday roasts a speciality. Live music too!
Nicky-Tams, one of the oldest pubs in Stirling, opened in 1718 and was originally owned by Laird Graigengelt, the family crest of which is still visible above their doors.
Alan's Pet Chop is a family run specialist pet shop that is worth visiting. Lots of treats plus a walk-on scale for dogs (for when there's been too many treats??). Knowledgeable and very helpful staff.
A great lunch spot to stop on the way with one of the best beer garden in Scotland (we think!). Dogs are welcome in the lounge, Z's Bar&Bistro but not the Riverview restaurant. They even stock dog treats for your pooches.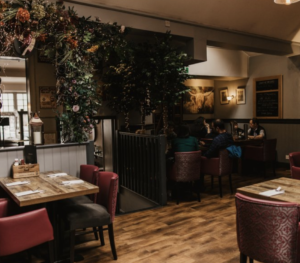 Have a look at our dog-friendly properties in Central Scotland and their availability.