In this weeks instalment of the Scottish History series we take a look at one of the most famous socialist and trade union leaders from Edinburgh who led the Easter Rising in Dublin,1916.
Born in Edinburgh, Scotland, James Connolly is a particular controversial individual who led a small rebellion in Dublin, Ireland. At the time, the movement was labelled as a foolish endeavour. However, it now stands as one of the foundations to the Irish Republic.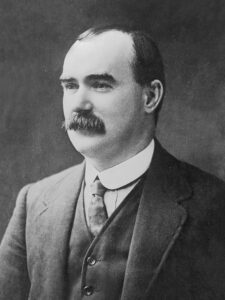 Connolly led a small force of around 1,250 Irish volunteers as well as his citizen militia against Irish-British rule during WW1. It was on Easter Monday 1916 that Connolly and his forces occupied locations such as the Dublin Post Office.
The British did not hesitate to react. Connolly was met by relentless ground and naval bombardment, alongside heavy suppressing fire from machine gunner positions.
The exchange lasted until the end of the Easter week, by which point 262 civilians had been killed, as well as a number of casualties in the British and Irish rebel forces.
After facing insurmountable odds, the Rebels surrendered, leaving a wounded Connolly to be taken prisoner.
According to studies conducted by Kirsty Lusk (Glasgow University) around the Easter Rising, "Connolly saw the Easter Rising as a first step towards a socialist revolution. He warned his soldiers during the battle to hang on to their weapons when everyone else stopped fighting, because they were fighting for something more, and raising a green Irish flag over Dublin Castle wouldn't change things for the working classes. He bound together ideas of national identity and socialism, suggesting that socialism was the original national state of the Irish people, while capitalism was brought in by an alien government, and that through national liberation there would be also liberation for the working classes."
Connolly was also a major influence in promising voting rights for female citizens and the equal treatment of children irrespective of religion. However, although fighting for his people in a progressive movement. He was responsible for the deaths of British soldiers during WW1.
The media hailed Connolly as a traitor to his country. He was later executed in Kilmainham Gaol on 12 May 1916 by firing squad.
Although at the time, Connolly's popularity was diminished. His execution and later revealed media misinformation turned many minds towards his cause.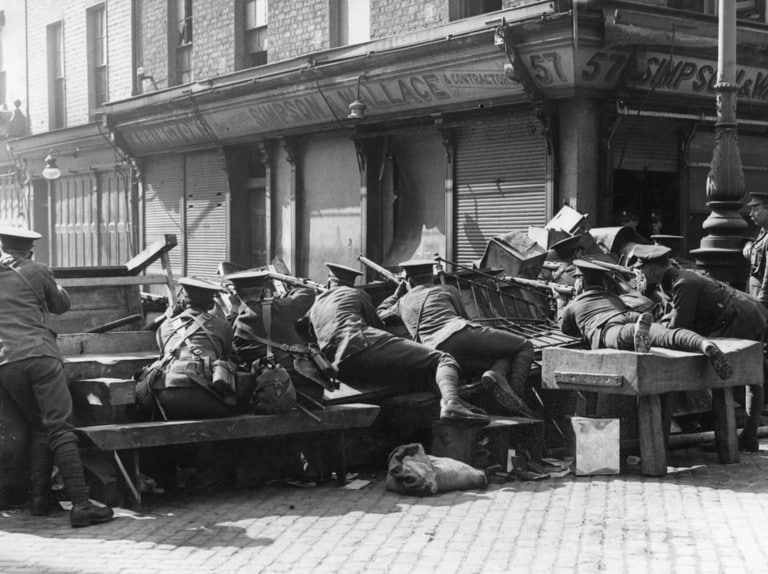 Source: BBC News