Have you been considering visiting Stirling for your summer getaway? With good links to the biggest cities in Scotland, the city offers a great mix of experiences for your holiday. This is our guide to your summer holiday in Stirling. Check out our older guide to Stirling for more inspiration.
1.Historical and cultural sights 
Have you visited Stirling Old Town Jail yet? They offer interesting tours inside and outside the building as well. Recently, they have developed an Escape Room with a mysterious story that will confound expectations. Have a look at one of our blogs about our visit there for more information. Stirling Castle, The Wallace Monument, as well as the Stirling Old Bridge are some other examples of the cultural and historical sights you could explore during your stay. Make sure you book the tours in advance to secure your spot.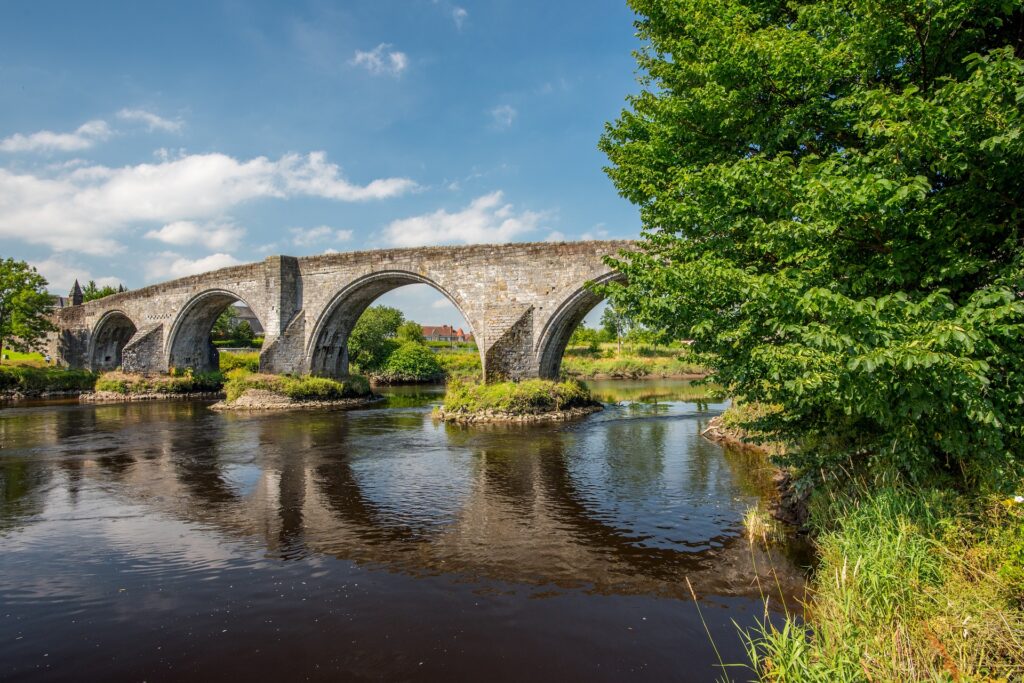 2. Shops and Cafes 
The Thistles Shopping Centre is situated right at the heart of Stirling, offering a variety of shops and small cafes. On top of that, once a month Stirling hosts a farmer's market with many locally made goods, including food. There is a variety of independent cafes and even big-chain restaurants across the city as well. The Crannog is situated just beneath Stirling Castle, offering beautiful views. Check out our Eating Out page for more recommendations. If you would like to try something different, you could go to Bridge of Allan which is just 20 minutes away. This small town offers more small independent cafes and restaurants to explore for a relaxing day out.
3. Nature and walks 
Stirling is about much more than just the shops and historical sights though. From King's Park to the lovely hill of Dumyat behind the Stirling University campus, there are many spots where you can enjoy nature close to the city. In the Riverside neighbourhood, there is a lovely walk alongside the river, where you could enjoy running or just walking your dog. Furthermore, during the summer is the perfect time to use NextBike to travel across the city as well. Not to mention that Loch Lomond is just a drive away!
If you are looking to stay in Stirling for your getaway, we offer two modern properties within the city. Penthouse Apartment is situated behind the train station, which gives you access to various transport links to explore the surrounding area. The apartment for 4 has all of the amenities you might need, and a beautiful view of the Wallace Monument and Stirling Castle. If you are looking to get away with extended family or friends, No 76 has 3 bedrooms on three floors right at the heart of Stirling. With access to all of the shops, bars and cafes close by, this holiday home is the perfect starting point to explore the area.
Have you been to Stirling before?
Photo Credits:
Image by Sophia Hilmar from Pixabay.