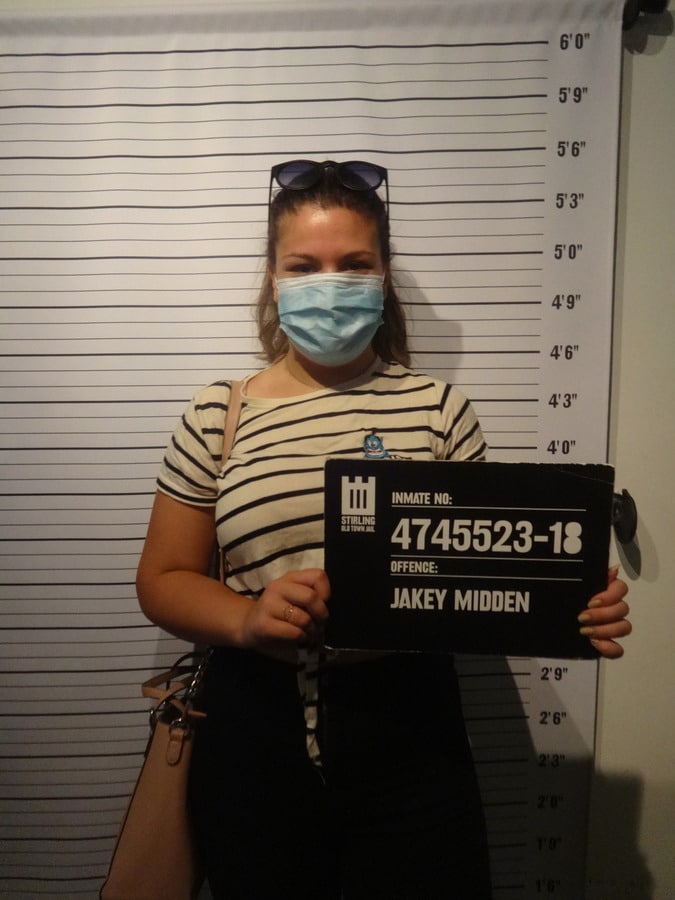 After a long time spent in the house, our everyday lives are slowly returning to normal! We decided to take a tour at the Stirling Old Town Jail and have a look ourselves for what we can do around Scotland post-pandemic. Let us have a peek into the dark history of Stirling.
Safety measures
First things first during these times, it is crucial to note the safety measures that have been put into place. Needless to say, Stirling Old Town Jail are following the government guidelines for social distancing and frequency of cleaning the facilities. There are hand sanitisers from the entrance and throughout the whole tour. English audio guides are provided for everyone with compelling stories and an easy to follow structure. Pre-booking is encouraged.
The Tour
Did you know that Stirling Old Town Jail was a one-of-a-kind jail of its time, focusing on prisoner's mental wellbeing in order to induce feelings of remorse? Or that suicide rates in this jail were quite low compared to the rest? Most prisoners who called this old building home were imprisoned for theft. Everything from the architecture to the interior was planned out in a way to help them change. On the tour, you will be able to see the cells as they have always been.
Jail Break – Escape Room
This is an Escape Room is like no other. With a storyline and an interesting plot twist, you get one hour not only to escape the room but to solve a mystery and find evidence of underground corruption. Locked in the Governor's Office you have two
ways you can leave the room: you either find evidence to solve the mystery or you are framed and imprisoned in the jail. Escape Room enthusiasts managed to complete the mission within 40 minutes, how long do you think it would take you?
The staff are so friendly and welcoming that they manage to make the dark history of Stirling a fun experience! A great holiday activity for you and your family and friends. Take a look at their website for more details and book your tour!