Since 2012 Visit Scotland has been highlighting the very best features of this country through the now popular "themed years". After all, from its history to its culture, nature, people and produce Scotland truly is full of gems to discover. After the success of the Year of Young People in 2018, the spotlight will now be on coasts and waters for the entirety of 2020. Through a wide range of different events we will celebrate how the planet's most essential natural resource is used in this country. Scenic lochs and stunning beaches are just the beginning. Water is everywhere, so from rivers and burns to whisky and broths, join the online community in celebrating #YCW2020.
Book a bubbly break…
Waterside Properties
Enjoy breath-taking reflections on the calm loch waters every evening. Wake up to the sound of a running river or burn. Many of our properties are located in beautiful waterside locations, find the perfect one for your stay.
Lochside cottages: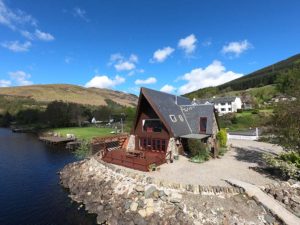 The Boathouse – sleeps 6/8. Lochearnhead.
Earnbank – sleeps 6. Lochearnhead.
Morenish Mews (Killin Cottage) – sleeps 2. Killin.
Morenish Mews (Kenmore Cottage) – sleeps 2. Killin.
Riverside cottages:
Fern Cottage – sleeps 4. Killin.
Tigh Muileann – sleeps 5/8. Killin.
Millmore – sleeps 4. Killin.
The Byre – sleeps 8. Strathyre.
Kirkton Bridge – sleeps 6. Balquhidder.
Waterside – sleeps 2. Braco.
Thrilling Activities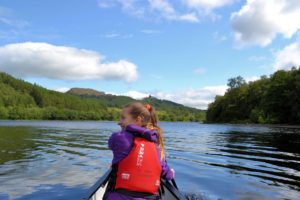 A new year's resolution for you: be more adventurous! Pick a water sport and make your holiday special. Canoeing, water rafting, kayaking and gorge walking are just some of the sports available through local activity providers. Check out their websites:
Scenic Cruises
Sometimes it's good to slow down and look at things from a different perspective. Book one of the many loch cruises available in the area and take in those stunning Perthshire landscapes from the calm waters of local lochs. Here are our suggestions:
The Sir Walter Scott Steamship, Loch Katrine

Highland Safaris, Loch Tay Cruises
Lift Your Spirits
Unsure about what to do on a particularly rainy day? There is a very good chance you will not be far from one of the many local distilleries. Warm up and enjoy a high-quality drink straight from the source. Whisky and gin distilleries around our properties:
Stirling Gin distillery, Stirling
Staying at one of our loch side cottages? Don't forget to share your holiday snapshots with the hashtags #BrawBreak and #YCW2020!