Happy new year everyone! Despite there being ups and downs within the past couple of years, I hope this year brings everyone happiness and good memories! Now that 2022 has dawned upon us, why not consider discovering some fantastic places in Tyndrum. Some amazing places to visit include Ben Lui, Ben Oss & Beinn Dubhchraig (Munros), the West Highland Way, Oban, Ice Factor (Kinlochleven) and the Real Food Café (Tyndrum). If wishing to plan a holiday in 2022, we have the lovely Crombie Cottage located in Tyndrum.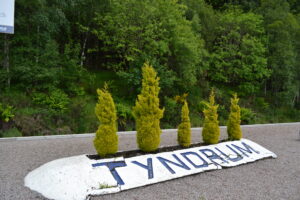 Ben Lui
A new year means new adventures! Why not discover some of the stunning natural sights by exploring Ben Lui. Ben Lui is considered as one of the biggest and most elegant mountains within the Southern Highlands. When visiting Ben Lui, there is a breath-taking view when seen up the Cononish Glen from Dalrigh. If looking to explore Ben Lui, the shortest route to this amazing mountain is from Glen Lochy, which enables easy inclusion of the neighbouring mountain Beinn a'Chlèibh. Climbing up Ben Lui involves crossing the River Lochy within the beginning of the walk. The Lochy is a wide and shallow river. The path continues through a felled area and from there, passes through trees alongside the burn. At 1130m, Ben Lui is considered one of the highest and finest Munro within the Southern Highlands. This is the perfect location for mountaineers that are looking for an exciting climb.
Ben Oss (Munro) & Beinn Dubhchraig (Munro)
If looking to explore the amazing munros, why not visit Ben Oss. Ben Oss is considered a rugged mountain, which is usually climbed from Dalrigh near Tyndrum. It is in close proximity to mountains such as Ben Lui. Climbing up munros can offer a long but manageable day. Other munros to visit include Beinn Dubhchraig. Beinn Dubhchraig is a munro that is usually climbed together alongside the neighbouring munro Ben Oss. These munros are part of the Ben Lui range of mountains. These mountains ate usually ascended from Dalrigh, which is between Crianlarich and Tyndrum. Climbing up Beinn Dubhchraig offers a lovely view down Loch Lomond and climbing up Ben Oss offers a magnificent view of Ben Lui. These munros offers picturesque views of the surrounding scenery which includes trees, mountains and waterfalls.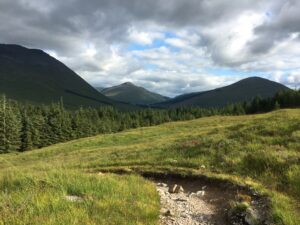 West Highland Way
Other fantastic nature adventures to embark on include the West Highland Way, the perfect opportunity to immerse yourself in the various, wild landscapes of Scotland. The West Highland Way offers long distance walking routes. The West Highland Way passes through some of Scotland's most inspiring and beautiful landscapes. The West Highland Way route is a 96 miles route from Milngavie to Fort William, which enables you to admire the scenic views from countryside parks to loch-shores, open moorlands to steep mountains. There are various itineraries that you can follow to make the route as long or short as you wish! These range from 5-7 days, stopping at the main settlements along the West Highland Way, with built in short breaks. Some examples of routes include Inverarnan to Tyndrum (12 miles) and Tyndrum to Kingshouse (10 miles), which can be enjoyed as one-day hikes.
Ice Factor: Ice Climbing & Mountain Activity Centre (Kinlochleven)
If looking to try a more unusual, exciting activity, why not participate in The National Ice Climbing Centre and UK's Premier Mountain Activity Centre. The Ice Factor is an ideal destination for thrilling adventures and spending a fun day with your family! This fantastic adventure centre includes indoor ice climbing, rock climbing, mountaineering, aerial adventure courses alongside shops and restaurants such as the Ice Factor Café. There are also outdoor activities offered such as their 250m long Ariel assault course – an adrenaline inducing, 15 metres off the ground which includes a 50m rope swing. Additional offerings include outdoor skill courses, which offer people the opportunity to experience outdoor life within the stunning local surroundings. The Ice Factor (ice climbing) is within the top 5 visitor attractions in the Scottish Highlands and a must visit attraction site.
Real Food Café
A great place for fantastic meals is the Real Food Café, which not only welcomes dogs, but also offers various dishes such as their award-winning fish & chips, alongside accessible facilities, great outdoor spaces and bike racks! Their delicious meals are made through sourcing local ingredients that have minimum carbon footprint. The café works with great food suppliers and producers to bring you a varied menu that caters to most dietary requirements. The Real Food Café have also won awards such as the Great Taste Award for their amazing fruit scones and awards dedicated to their staff. Additionally, the café participates in fundraising activities for local community such as hosting charity events which involves staff and customers.