Scotland's countryside is a beautiful place to explore. The spirit of adventure is kindled with a trek into the mountains, discovering a hidden loch or glen, and the stunning views from the peaks. Woodland paths, riverside wanders, or highland hikes. The Land Reform (Scotland) Act that came into force in 2005 opened up the countryside and gave people access to many parts of the Scottish countryside as long as they behave responsibly. If you are planning a ramble through the countryside you may want to know what rights and responsibilities are entailed in the Act.
The Act gives everyone the right to roam or cross most land and inland water in Scotland for the purposes of 'recreation'. While this is not defined, it covers walking, cycling, sightseeing, picnicking, rock climbing and canoeing. There are some restrictions to this right, these include land with any fixed structure or machinery that would offer shelter, private gardens or gardens beside residential houses, school grounds, sports or playing fields, and farm land used for growing crops. The rights do not cover motorised activities, such as off-road motor bikes, which would still require the landowner's permission. However, it does allow for a great amount of freedom when exploring the country.
While enjoying the outdoors, walkers are asked to behave responsibly. This follows a few basic principles: respecting the interest of other people, taking responsibility for your own actions, and caring for the environment. Certain important things to remember are:
Take away any litter. Do not drop plastic bags, bottles, cans or other non-biodegradable litter. These can cause serious harm to wildlife and spoil the natural beauty of the environment. You should find recycling bins in most villages or rubbish can be disposed of at your accommodation.
When walking dogs, do not let them worry or attack farm animals. Keep them on a short lead when crossing livestock fields. Scotland is known for its abundant wildlife, including some ground nesting birds. Please take care that dogs do not disturb nests or injure wildlife. Dogs should also be kept on a lead when around other people (such as in public places) and owners should pick up after their dogs.
There are many great cycling routes, both hard surface paths and forest trails for downhill mountain biking. "Do the Ride Thing" is an excellent guide on things to consider if you are bringing your bike in order to keep yourse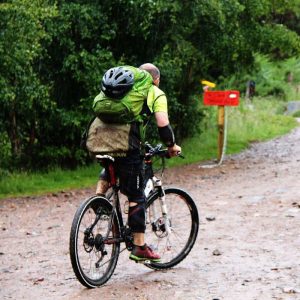 lf and others safe, and ensure the paths are maintained for others enjoyment. http://www.dmbins.com/riders/do-the-ride-thing
Looking for great forest walks? You can find information on routes through the woods of Scotland here: https://forestryandland.gov.scot
For those with mobility issues, the Loch Lomond and Trossachs National Park "All Abilities Route Guide" is a great resource, with many hard surface easy-access paths for everyone to enjoy. http://www.lochlomond-trossachs.org/things-to-do/all-abilities/
You can find more about all sorts of outdoor activities and the outdoor access code here: https://www.outdooraccess-scotland.scot/