The Virgin and the Unicorn, by Domenico Zampieri (Domenichino), fresco, 1604–05.
Did you know that the unicorn is Scotland's national animal? It is true – this mythological creature is a symbol of pureness and innocence, as well as chivalry and pride. They are so powerful, that they could purify poisoned water with a touch of their horn. These magnificent creatures can only be white or black, although they are mostly represented in white. They are also known for their strong independence, untamed nature, and how difficult they are to be conquered. The legends say only a virgin maiden can humble them. Despite their independence, they can live in groups of up to 5. There is no wonder then why Scots have been drawn to these mythical creatures for centuries.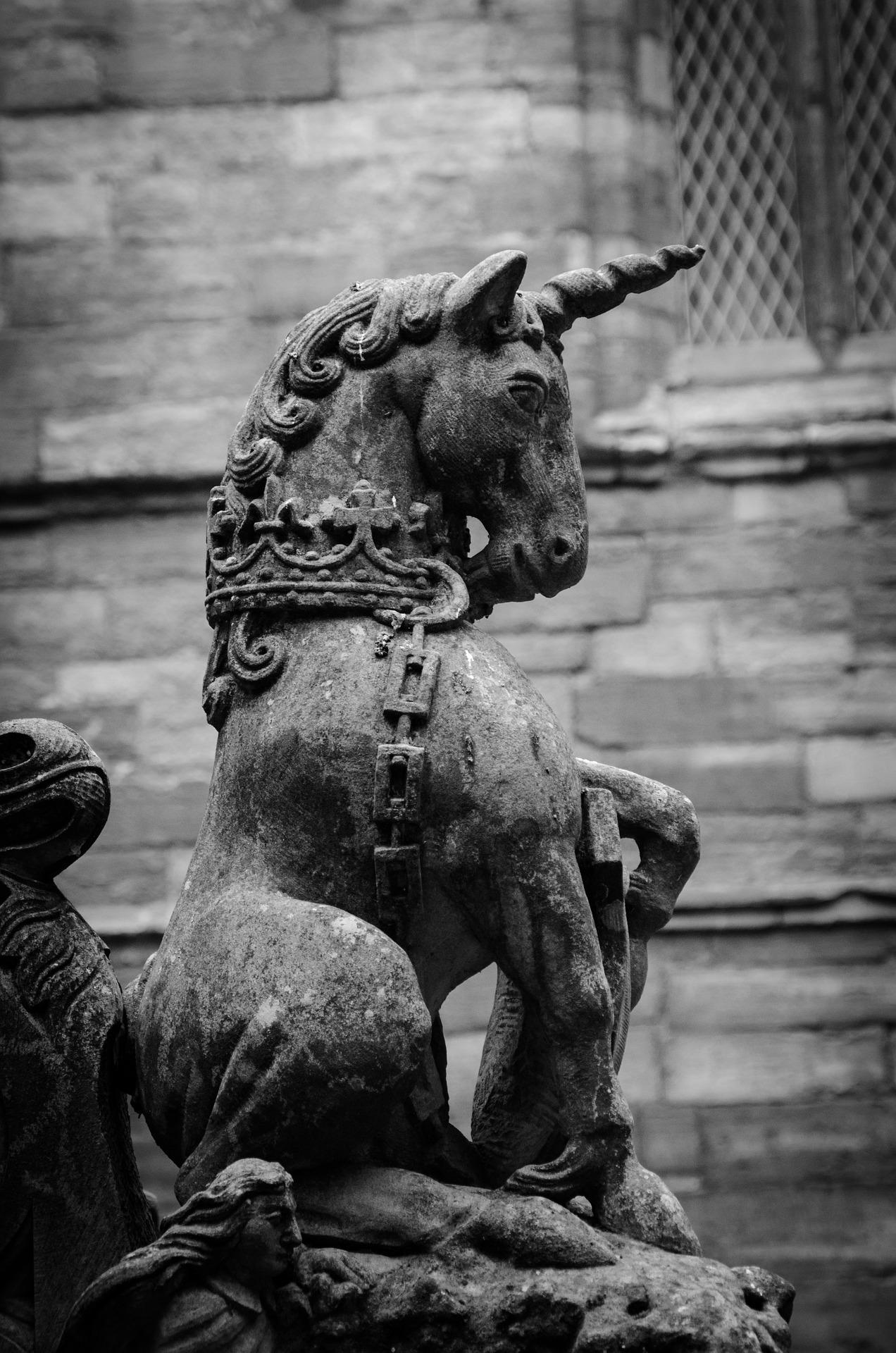 The first appearance of the unicorn on the royal coat of arms of Scotland is in the 12th century by William I. Later in the 15th century, the unicorn appears on coins while King James III is in power. Then in 1603, the Scottish Royal Arms included the unicorn and the lion (England's national animal) supporting the shield, representing the union of Scotland and England. There are many speculations about the gold chain around the unicorn. It is widely believed that it represents the strength of Scottish Kings who are the only ones who can tame this mythical creature.
For over 6 000 years people believed unicorns do exist, there is even National Unicorn Day on the 9th of April! You can find unicorns represented all across Scotland from small towns to cities such as Edinburgh so make sure you keep an eye out. In Stirling Castle, you can even find the beautiful tapestries of "The Hunt of the Unicorn" legend.
What legends do you know about the unicorn? Check out our other blog posts on the Scottish Tales & Legends series, as well as locations where you can find statues or representations of the unicorn in Scotland.