Kelpies are probably the most popular Scottish mythical creatures. But what are they and where do the stories come from?
"…When thowes dissolve the snawy hoord,
An' float the jinglin icy-boord,
Then water-kelpies haunt the foord
By your direction,
An' nighted trav'lers are allur'd
To their destruction…"
'Address to the Devil' by Robert Burns (1786)
Kelpies are aquatic spirits that are said to be able to shape-shift. Their name comes from Scottish Gaelic 'cailpeach' or 'colpach', meaning heifer (a young cow) or colt (a young male horse). According to Scottish folklore, they are mainly found in rivers and streams. When going into the water, their tales sound like thunder. Depending on the region, they can be described as black horses or white ones that can sing. But everywhere they are considered malevolent!
The most famous tales are when the Kelpies take the form of ponies and lure children while they are playing close to rivers. Ten children have gone to the river finding a 'pony' there. It stretches its back and nine of the kids climb the pony, and one just strokes its nose. However, the 'pony's' hide becomes sticky and the child cannot remove its fingers. The tale says he manages to escape by cutting his finger off, while the other nine children have been pulled into the water never to be seen again.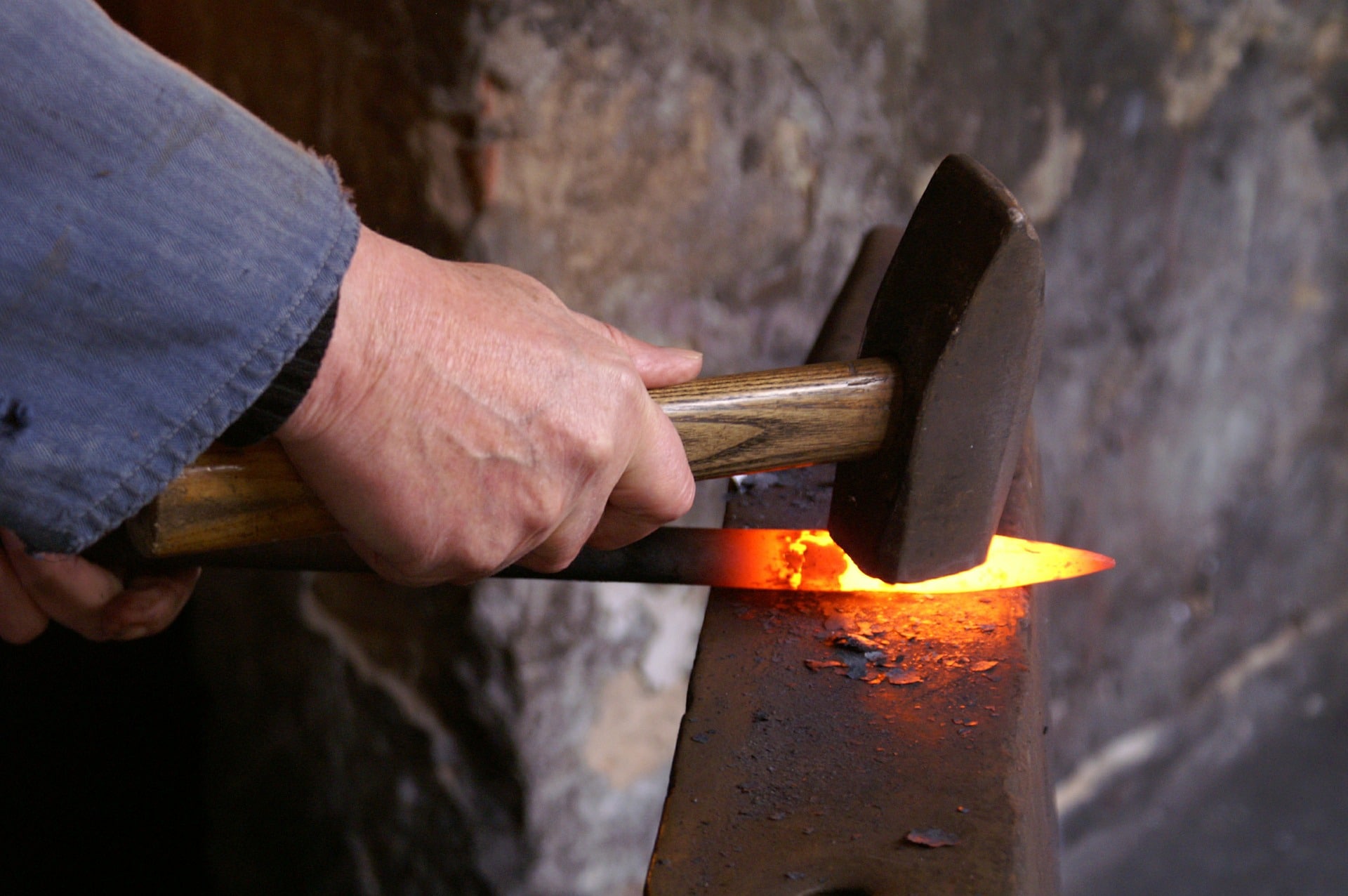 Furthermore, Kelpies can take human form as well, while keeping their hooves. They take the form of a beautiful woman to lure young men and feast upon them or summon unsuspected floods that no human could escape. Another famous tale is the one with the blacksmith. A Kelpie has been terrorizing this blacksmith's family for some time when he decided he needs to kill the spirit to protect his family. Every night the horse would go to his land and terrorize him and his family. One day, the blacksmith decided to place two iron spears into a strong fire until they have become incredibly hot. When the Kelpie arrived the following night, the blacksmith stabbed the Kelpie from both sides turning it into nothing but water and foam.
On the other hand, Kelpies are not all bad. They can predict when storms are coming and warn others by unearthly wailing or howling. But what if you try to capture one? The tales say you need to hold them by the bridle and then you can command them. They hold the strength of 10 horses and the stamina of 100 more. It has been rumored that the famous MacGregor clan, from the outlaw Rob Roy MacGregor, own a Kelpie bridle passed through generations.
Another tale of Barra says that a lonely Kelpie took the form of a handsome man promising to marry a young girl. However, she recognizes the man as a Kelpie and takes his bridle (a silver necklace) while he sleeps. The man reveals his Kelpie form and is taken to the girl's dad to work for an entire year. Once he is about to be released and she decided to return his silver necklace, she asks him whether he would take the form of a Kelpie or a man forever. The Kelpie asks he if she would marry him if he decided to remain in a human form. As she agrees, he chooses to become a mortal man and they live happily ever after.
There are many other sources if you would like to learn more about Kelpies. Are there any other tales you have heard we have not mentioned?