In this weeks instalment of the Scottish History series, instead of discussing a particular battle, I would like to give a little detail on some of Scotlands finest military figures.
Lieutenant General Sir John Moore
During the Penobscot Expedition in the American war of Independence, Sir John Moore established a name for himself while holding off a significantly larger American force. In addition, during the Irish republican rebellion, Moore played a large role in its suppression. Moore also developed a training regime utilised across many light infantry units. However, at the Battle of Corunna during the Napoleonic wars (1809) he was fatally wounded.
William Wallace
As discussed a number of times throughout this series, Sir William Wallace was a knight who became one of the first leaders of the Wars of Scottish Independence. Wallace led the Scots in a number of battles against the English, most famously at Stirling Bridge in 1297. However, Wallace was later captured and executed for treason.
David Stirling
Colonel Sir Archibald David Stirling founded the Special Air Service (SAS) in 1941. Stirling believed that small, highly trained units could be far more effective than large platoons. The SAS performed a series of attacks on Rommel's airbases during WW2, achieving great success. Though he was eventually captured and held in Colditz.
Field Marshal Colin Campbell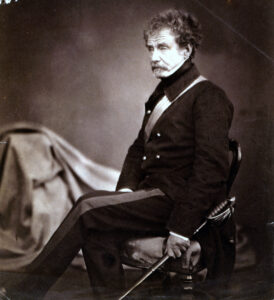 Sent to the military academy at 10, he first saw action under Wellington aged 15 in Portugal. He built a reputation for himself in the Peninsular War, Nova Scotia, First Opium War and Second Anglo-Sikh War. Campbell also led a Highland Brigade in Crimea, famously holding off waves of Russians at Balaclava in 1854.
Moving forward with the Scottish History series, we are going to leave British soil and take a look at the many accounts of Scottish bravery and valour across the world. Specifically following some of the great military figures highlighted in today's blog.
Source: 'Scottish Field'