New decade, new holiday checklist. So why not make it fun? Here are some ideas for alternative travelling plans to spice up the next ten years.
Eco Tourism and Voluntourism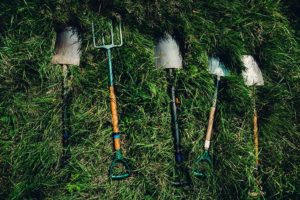 There are many ways to help the planet while enjoying your time off. The first one is to try and reduce your carbon footprint and respect the environment. You can read our blog on eco-friendly holidays for some useful tips. But why stop there? More and more non-profit companies and charities around Scotland are organising sustainable events open to everyone. From planting trees to conservation projects, join the "voluntourism" trend! Here are some useful links: Keep Scotland Beautiful, Trees for Life, National Trust for Scotland, Scottish Wildlife Trust.
Wellness Holidays

We all need some time to just breathe and reconnect with ourselves. What better way to do it than taking some time off work, getting away from the city and maybe even going offline for a while. Luckily, the Scottish Highlands have some of the best, most peaceful destinations for your wellness holiday. Our suggestions:
Edinample Lodge – sleeps 4. Located on a small country road by Loch Earn.
Chauffeur's Cottage – sleeps 2. A small apartment on the outskirts of Comrie.
Tolsta – sleeps 6. A semi-detached house surrounded by a beautiful garden.
Red Leaf Cottage – sleeps 2. In a quiet location in the heart of The Trossachs National Park.
Leitters Cottage – sleeps 6. A renovated stone building with breath-taking views of the surrounding hills.
Did you know that Faskally Woods in Tay Forest Park is one of the top 3 spots for forest bathing in Scotland? Just a short drive from most of our cottages in Perthshire.
Foodie Holidays

Busy lives and long work hours can often affect our eating habits. So when you finally have some time for yourself, why not make it all about high quality dishes? Plan your foodie holiday and explore new flavours with fine dining experiences, cooking classes, distillery tours and much more. Check out Scottish Food and Drink Trails if you are interested in supporting local businesses and trying fresh seasonal produce, and browse their range of tours and food experiences. Our top picks for you:
Vegan and vegetarian dining in the area
Want to learn more about Scotland's produce? Visit scottishfoodguide.com
Photo credits
Photo by dylan nolte on Unsplash
Photo by Jay Wennington on Unsplash