Autumn Is A Second Spring When Every Leaf Is A Flower – Albert Camus
If you are a lover of all things autumn (like us!), then Scotland is the place to be! This time of year is arguably the most beautiful time of the year in Scotland. 
The summer landscapes are transforming into a tapestry of orange, reds, browns and yellows. 
The air is crisp with the scent of winter – the earthiness of fallen leaves and the aroma of burning fires. It's the perfect time to explore the country's hidden gems and below you'll find the five most beautiful places to explore.
Where to go
Trossachs National Park
With forests, Lochs, mountains and rivers covering 720 square miles, Loch Lomond and Trossachs National Park is one of the most stunning places to visit in Autumn. The Queen Elizabeth Forest covers 20,000 hectares along the east side of Loch Lomond. It makes up most of the Trossachs (the wooded valleys) region. 
Perthshire
Perthshire is known as "Big Tree Country' and boasts some of Scotland's most beautiful woodlands.
The area offers some of Scotland's most picturesque driving routes, with winding roads taking you through valleys, along rumbling rivers and hills, providing breathtaking views of the autumnal countryside. The Queens View, the Hermitage, the Sma' Glen, and the Tay Forest Park are just a few places you can explore.
The Lochs
Take a boat tour on to and admire the scenery from the water. You could also hire a canoe, Paddleboard or Kayak from one of our partners, In Your Element. Loch Awe, the third-largest freshwater loch in Scotland, is surrounded by woodlands that burst into stunning colours in autumn.
Stirling
The historic city of Stirling, with its castle and medieval Old Town, takes on a special charm in the these cooler seasons. The views from Stirling Castle across to the Wallace Monument (and back!) are particularly beautiful this time of year and there's plenty to do in this 'mini Edinburgh'!
Scotland's Moors and Mountains
It is not just the woods and forests of Scotland that turn stunning colours in Autumn in Scotland – the moors, hills and mountains do too! See stunning purple heather, brown and orange glens and amazing sunsets. Why not climb one of the beginners hills in Scotland for a better view?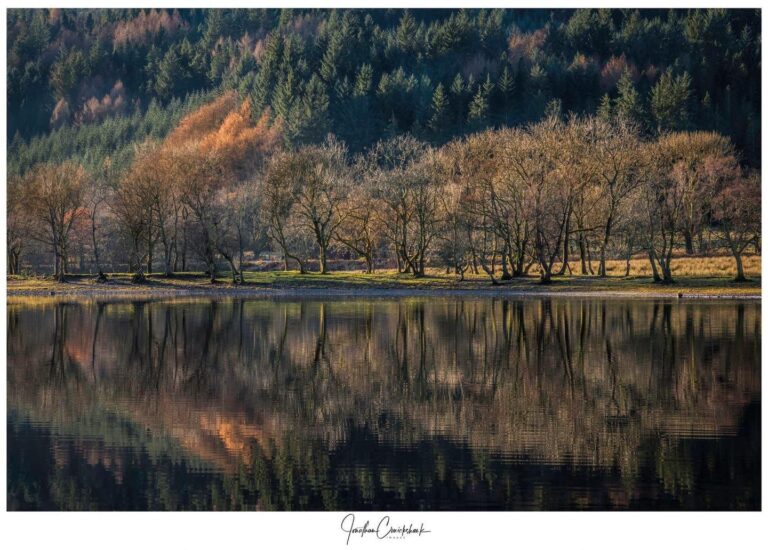 What to do
The crisp air invites you to wrap up in cosy layers and explore the outdoors. Whether it's walking through picturesque valleys and mountains or strolling along the peaceful lochs, Scotland in autumn offers a feast for the senses. 
Cozy comfort food
As the weather cools, it's time to embrace cozy comforts – pull out your jumpers, scarves, beanies and boots. Discover cosy tearooms serving up delicious homemade treats or a gorgeous traditional pub and settle in for table games and roast lunches. 
Harvest Season
Autumn is a key time of harvest in many regions of Scotland. There is still summer produce is available and Farmers' markets are full of local products at this time of year. You can find apples and pears, beetroots, greens, pumpkins along with wild game meat on offer. Delicious local produce makes creating an amazing home cooked meal at your self-catering accomodation easy!
Warming whisky or gin
Indulge in the warmth of Scotch whisky with a tour of a distillery or a tasting. A perfect activity for a rainy afternoon, check out the local distilleries in the area. Our partner, Stirling Distillery, hosts daily gin and whisky experiences plus a weekly gin school. 
Walking
Whether you're looking for a gentle stroll through peaceful woods or a stiff climb to a thrilling summit, you're spoilt for choice in Scotland. Queen Elizabeth Forest Park has a magical atmosphere and wonderful wildlife.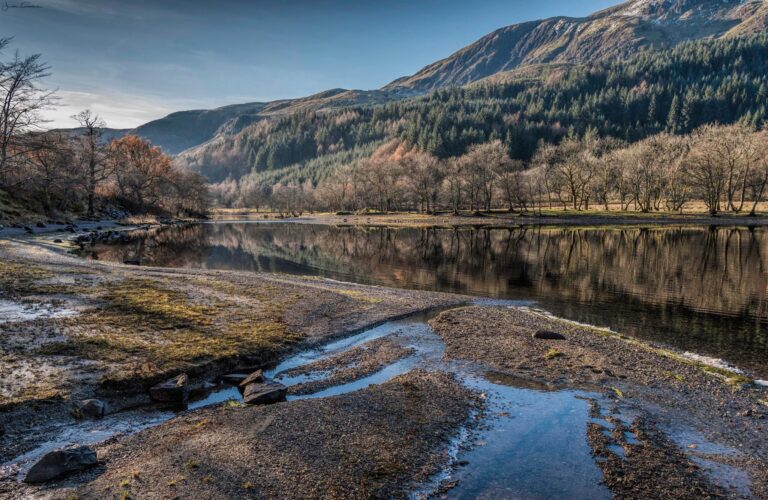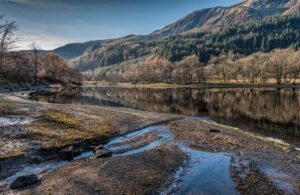 Where to Stay
When the chilly nights roll in, there's nothing better than retreating to your warm and welcoming accommodation. Cooper Cottages offer charming cottages with roaring fireplaces, to modern apartments with warm, welcoming living spaces. 
Wrap yourself in a soft blanket, sip on a hot cup of tea, and immerse yourself in the wilds of the Scottish countryside!